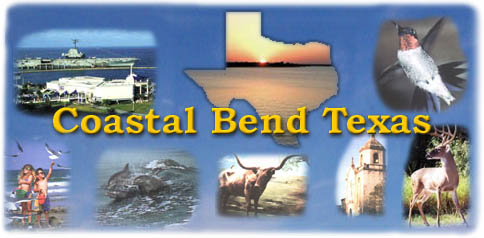 Texas Coastal Bend


Sinton, Texas - Heart of the Coastal Bend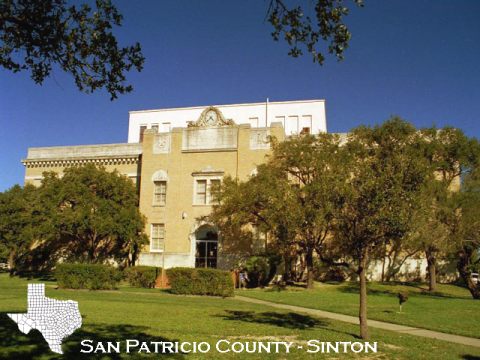 Photo provided courtesy of Texascourthouses.com
Rich in history and charm, this friendly south Texas town is located at the intersection of U.S. Highways 77 and 181, along the Union Pacific Railroad, and is the county seat of San Patricio. (Enjoy the country charm and the inviting atmosphere of the downtown shopping district. Be it antiques, treasures, gourmet candy or that special gift, you're sure to find it here.)
Sinton hosts an annual highlight for San Patricio County - the Agricultural and Homemakers Show. An RV Park nestled among the grand oak trees, birding and an 18 hole public golf course are just some of the reasons for the immense popularity of the 300 acre Rob and Bessie Welder Park which is owned by the city. Sinton is also home to the largest privately endowed wildlife refuge in the world. The 7800 acre Welder Wildlife Refuge is run by a Foundation whose primary purpose is to conduct research and education in the field of wildlife management and conservation and other closely related fields.
Semi-tropical in climate, the city has a population of 5,676, an elevation of 54 feet above sea level and a land area of 2.2 square miles.
Sinton was established in 1885 as a station on the San Antonio and Aransas Pass Railroad when Col. George W. Fulton, founder of the Coleman-Fulton Pasture Company gave 640 acres for a townsite along Chiltipin Creek. The town was named for one of the company's majority stockholders, David Sinton.
Sinton continues to be an agricultural, petroleum and petrochemical center. The city is 28 miles north of Corpus Christi and 120 miles south of San Antonio. With an active chamber of commerce, award winning school district, and progressive government entities, Sinton is a community with a historic past and an eye on the future.
For more information, please contact the Sinton Chamber of Commerce, 218 W. Sinton St., Sinton, TX 78387, at 361-364-2307, or visit our website at www.sintontexas.org.