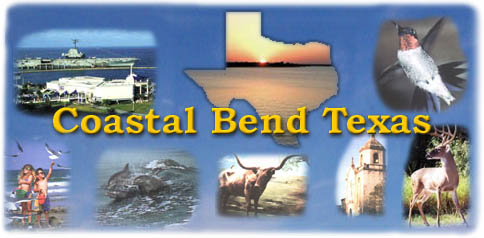 Texas Coastal Bend
Coastal Communities
Palacios, Texas - City by the Sea



Shrimp Capital of Texas
Palacios' name is derived from a legend that a Spanish ship was wrecked off the nearby coast. Sailors from that shipwreck saw a mirage of three palaces, and swam towards the shore where the palaces seemed to be. Of course, the palaces disappeared, but the name remained.
Because of it's unique and beautiful bay, Palacios has always been known for it's water related events. Whether you enjoy fishing, sailing, boating, or just relaxing at the beach, Palacios is the place to be.