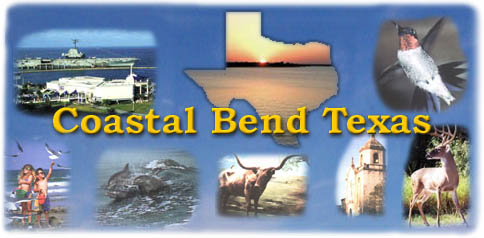 Texas Coastal Bend
Coastal Communities


Portland, Texas - Gem City of the Gulf

Once an Indian village, Portland was founded in 1890 and by 1943 had a population of 500 citizens. The original townsite came into being from 840 acres purchased by John C. Willacy.
The New England Land & New England R.E. Company purchased 1,280 acres of land east and northeast of the 640 acres. Most of the stockholders of these companies resided in Portland, Maine, thus the town was named in honor of their hometown.
Portland is described as being one of the most attractive and pleasant spots in Texas. It is situated on a beautiful 30 to 40 foot high bluff - second highest on the Gulf Coast - and overlooks 150 square miles of dancing waves fronting the deepest water in Corpus Christi Bay.